We pride ourselves in taking a collaborative, proactive and solution-oriented approach to Construction Managment.
At Pentacon, we know how important a functional workspace is to the stability and growth of your business. Our success is both a reflection of our ability to continue to build and maintain relationships with our clients, as well as our participation in the projects we develop from start to finish.
We have extensive knowledge in all aspects of construction and copious attention to detail are central to our approach in managing time, costs and scheduling. Our proactive approach guarantees an adept opinion regarding site selection, municipal codes, schedule and constructability and our expertise in constructability reviews and value engineering is second to none in the industry.  We ensure we are involved from the very inception of the project which allows for proposals on cost saving alternatives, delivery options and material availability. Our 'Speed-to- Market Delivery' will result in an expeditious project implementation, accomplished through a proactive and team approach.
At Pentacon, we ensure each and every project involves all five of our pillars: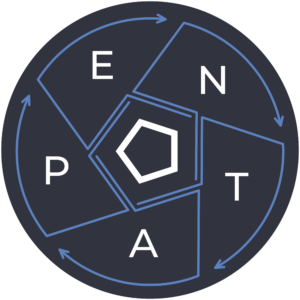 P – Professionalism
E – Experience
N – Nurture
T – Teamwork
A – Accountability
Pentacon is based on the solid values established at its inception. We've ensured they have been integral parts of our steady and diversified growth. Regardless of the scope or type of project, we are guided by the same basic precepts:
Professionalism, Quality and Attention to Detail
We operate and deliver with the utmost professionalism, quality and attention to detail, winning the trust and respect of our clients and partners alike. Our industry experience and exceptionally keen eye allows for us to anticipate potential issues with budgets and schedule, and ensures we execute and deliver a project with quality results from the very beginning of the project. Through resolving these issues, we offer solutions to that our clients can move into their new space on budget and on schedule.
Teamwork, Accountability and Collaboration
We are devoted to forging and maintaining successful and long-lasting partnerships with design partners and subcontractors, the project team and clientele, who share the same vision as Pentacon. We do this by identifying key players in a project, holding ourselves and others accountable, and taking a collaborative approach to managing a project. Our goal is to Build Lasting Partnerships. Our commitment to this belief assures we provide services that our clients will always remember.
Honesty, Integrity and Trust
Honesty, integrity and trust are the foundation that is maintained in all our business relations to ensure the success of all our projects and the trust of the client and project team. We have created a culture that promotes this and have produced a team that are passionate about what they do, and that is why Pentacon does this so well.
Safety and Sustainability
Safety and sustainable practice are an important part in all our project sites. Our high standards to this regard provide the best practices for safety and our commitment to a better environment. We manage all our projects with "best practices" in regards to sustainability and have welcomed a new philosophy integrating the principles of smart growth, urbanism, green and LEED certified building into all of our projects.
Commitment and Dedication
We are committed to generating the results that our clients need. It is this commitment and unwavering dedication that makes us stand out from our peers. These values also allows us to solve problems and find creative solutions to each and every project, no matter its scale and scope.
Diversity and Inclusivity
Pentacon Group is committed to creating a diverse environment and is proud to be an equal opportunity employer. We empower all employees, subcontractors and suppliers to be engaged and feel included as a valued as part of the team. All employees, subcontractors will receive equal consideration for employment without regard to race, color, religion, gender identity or expression, sexual orientation, national origin, disability or age. Our commitment is creating a respectful, welcoming workplace environment for all.